Advertisement
&nbsp &nbsp
Data from the blockchain analytics platforms Santiment and IntoTheBlock has revealed major shifts in Bitcoin whales' holding strategies.
The number of addresses holding 1,000-10,000 BTC has continued to increase, soaring by 12% in a week, the highest level within the past year. Santiment analysis shows that the rate of Bitcoin accumulation has significantly increased since the start of Russia's invasion of Ukraine on February 24th.
One of the major probable reasons for the rapid BTC accumulation has been the severe financial sanctions applied against Russian business people and politicians by Western countries.
In an attempt to preserve their wealth from geopolitical uncertainties, it appears most people are actively relying on crypto assets in general and Bitcoin in particular. Another important factor is the global socioeconomic instability in the world that has increased the demand for less risky and sustainable assets such as gold.
Bitcoin is traditionally perceived as one of the most reliable assets for wealth storage in the long run ("digital gold"), compelling large bagholders and strategic investors to increase their holdings. The Whales' acquisitions also highlight their expectations of the end of price corrections with the possibility of BTC soaring to $50,000 and higher levels in the coming weeks according to Glassnode data.
Advertisement
&nbsp &nbsp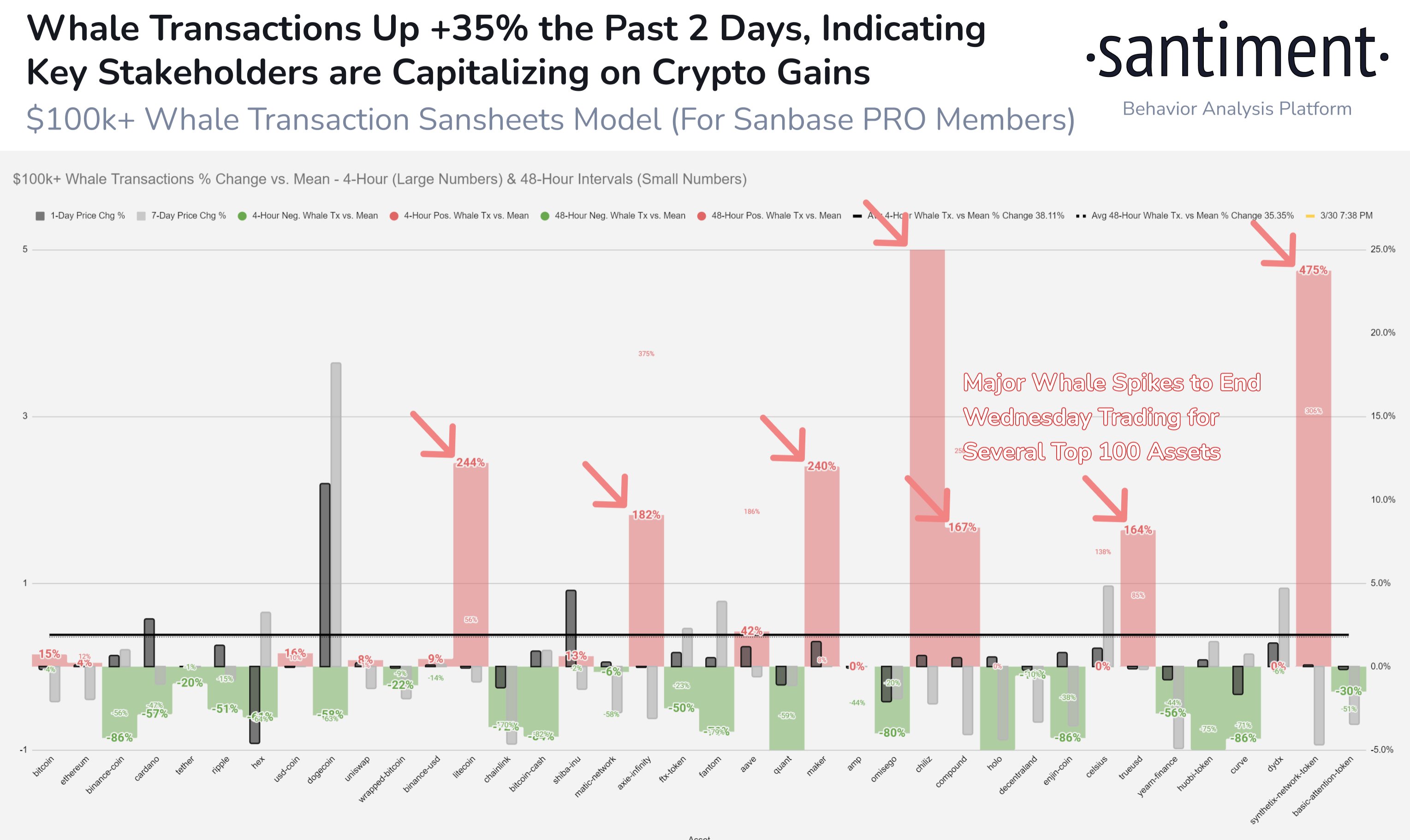 IntoTheBlock's chart reveals an all-time high hodler balance – long-term investors now hold a record amount of nearly 12 million Bitcoin. "The long-term conviction of these addresses helps ease selling pressure and can help reinforce the belief of Bitcoin as a store of value."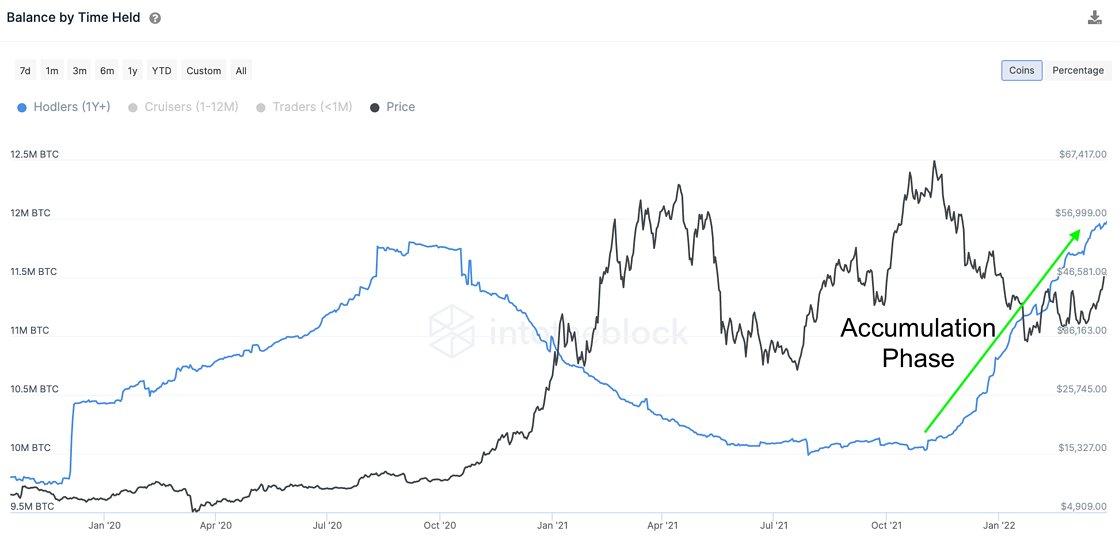 The last quarter of 2021 and the first two months of 2022 were characterized by a lower number of whale addresses, resulting in the price correction and capitalization reduction of the overall crypto market. Eventually, the war news appears to have signaled whales as the optimal moment for accumulating BTC due to the approaching economic crisis in Russia and humanitarian challenges in wider Europe driven by Ukrainian refugees.
Santiment's data implies that minor investors are envisioned to follow whales' acquisition plans. The historical trends confirm the high likelihood of a new wave of BTC price growth. The major risk factors that may prevent Bitcoin's upsurge to $50,000 refer to the Federal Reserve's interest rate policies that continue to downsize the money supply and stem investors from acquiring high-risk crypto assets.
---
---