Advertisement
&nbsp &nbsp
Bitcoin emerged into a new month with a shakeout of some of its gains in the previous quarter. BTC fell around 5% on the last day of March to close the month at a price of $45,517 as noted by PlanB, the creator of the Bitcoin stock-to-flow (S2F) model.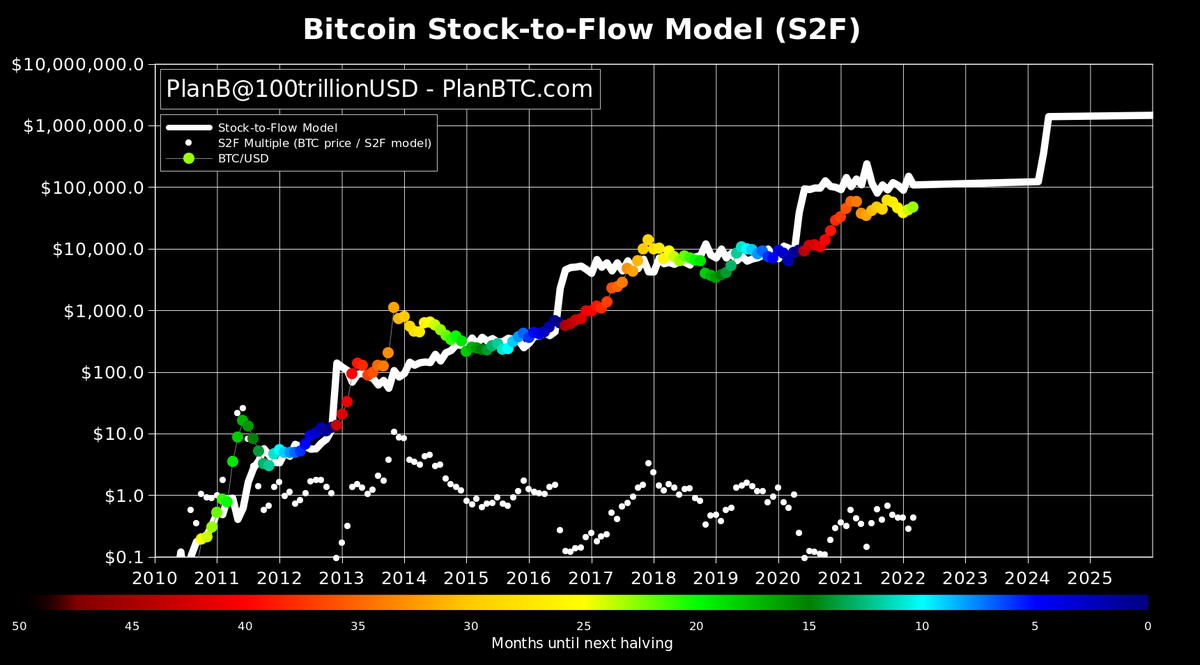 S2F model still in play – PlanB maintains
An observation made about the chart noted that it was currently off track in its projection. However, the pseudonymous analyst asserted that the model had been more off-track than it is at present on two other occasions – at the peak of the 2011 and 2013 markets.
He added that if the S2F model is still in play, it means that "Bitcoin is at a 55% discount right now." The analyst also noted that with 23 months to the next halving, all kinds of market moves were possible, although Bitcoin's resilience will continue to remain. 
Bitcoin's resilience was demonstrated spectacularly in March. Bitcoin's price recovered from several market crisis moments. A few include the Fed announcement of a rate hike, an EU proposal to ban proof-of-work mining, speculation that Russia could use Bitcoin to circumvent sanctions, as well as massive market liquidations and fear sentiments.
Despite these, Bitcoin's price still reached a high of $48,205 and turned positive for the first time this year in the year-to-date time frame according to a CNBC report. Bitcoin was also attributed to be showing divergent strength by rallying while stocks continued to slump.  
Advertisement
&nbsp &nbsp
Will Bitcoin replicate its surge in April?
Bitcoin is trading at $46,620 at press time, up 3.44% in the last 24 hours. While this is already higher than its March close, analysts' expectations for price-performance are entirely optimistic.
Market analyst Kevin Svenson remarked that Bitcoin is trading in a breakout zone. The argument will only be invalidated if Bitcoin fails to hold support at a price of around $44k in the 128d/SMA chart.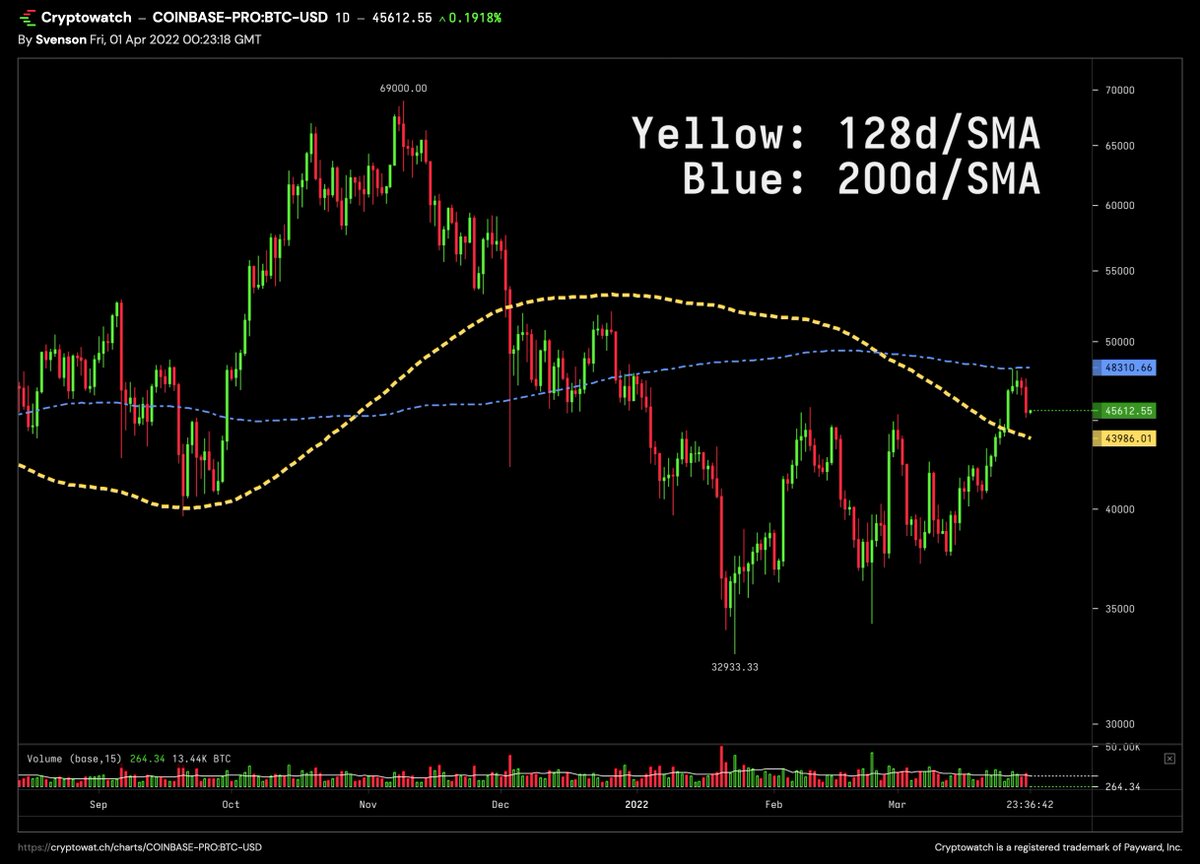 Meanwhile, Santiment has pointed out that as many as 3x more transactions are being made in profit than those in a loss. This is occurring for the first time since November.
---
---