Advertisement
&nbsp &nbsp
The Fantom network is growing remarkably, as revealed by the Fantom Foundation. Despite concerns around the exit of Andre Cronje and Anton Nell from the DeFi space, the network appears to have its objectives intact.
Remarkable Address Growth
Data from FTM Scan shows that 364,874 unique addresses joined the network last month. The figure represents an impressive 77.69% growth compared to last year, which saw an addition of only 4,637 unique addresses in the same time range.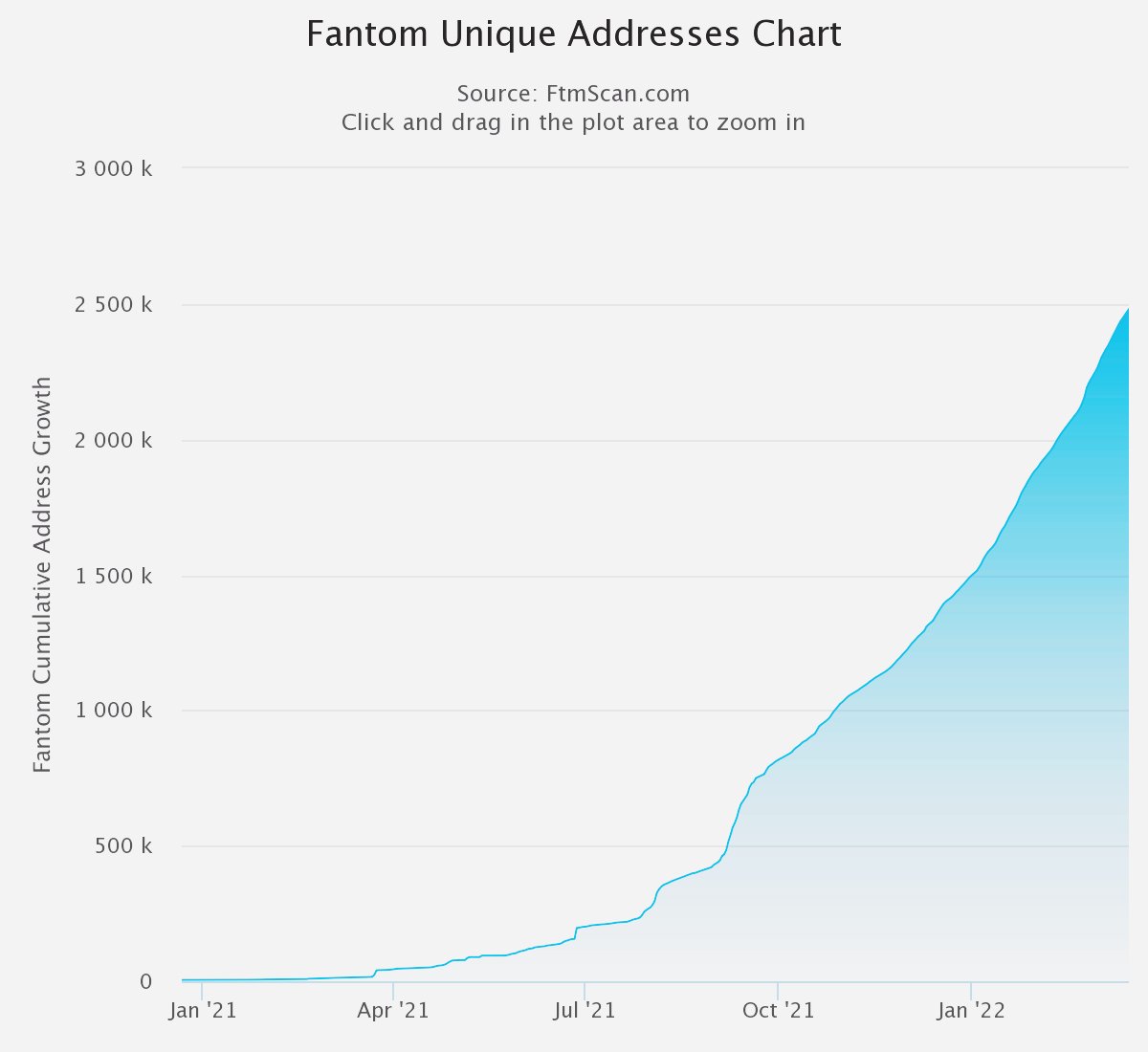 Fantom is a decentralized base blockchain platform that supports DeFi applications. The Layer 1 network instituted in 2018 intends to provide cheaper, faster, and scalable access to DeFi.
Earlier this month, there was some fear among community members when Andre Cronje, described as the Godfather of DeFi, and Fantom's senior solutions architect, Anton Nell revealed they were leaving the DeFi space. DeFi users were concerned that their departure would hurt several DeFi projects the developers were associated with, including Fantom. However, in a statement released on the Fantom Foundation blog, the foundation clarified that Andre Cronje served only as a technical adviser and was not a core developer for the blockchain.
While the initial news of the developer's exit had caused the native token of the network FTM to plunge, the clarification and recent assurances of upgrades have propelled the price of the asset to recuperate. Last week, the foundation revealed its partnership with Poloniex and support from Wormhole protocol and Crypto.com. Two days later, the foundation revealed plans to roll out key upgrades to improve storage usage, security, and network performance.
Advertisement
&nbsp &nbsp
The Fantom network is not just experiencing growth in the number of new addresses. As was revealed by the foundation on Thursday, the network had seen a 4200% year-on-year increase in smart contract execution. The data showed that 111 smart contracts were deployed in February last year compared to 4,677 smart contracts this year.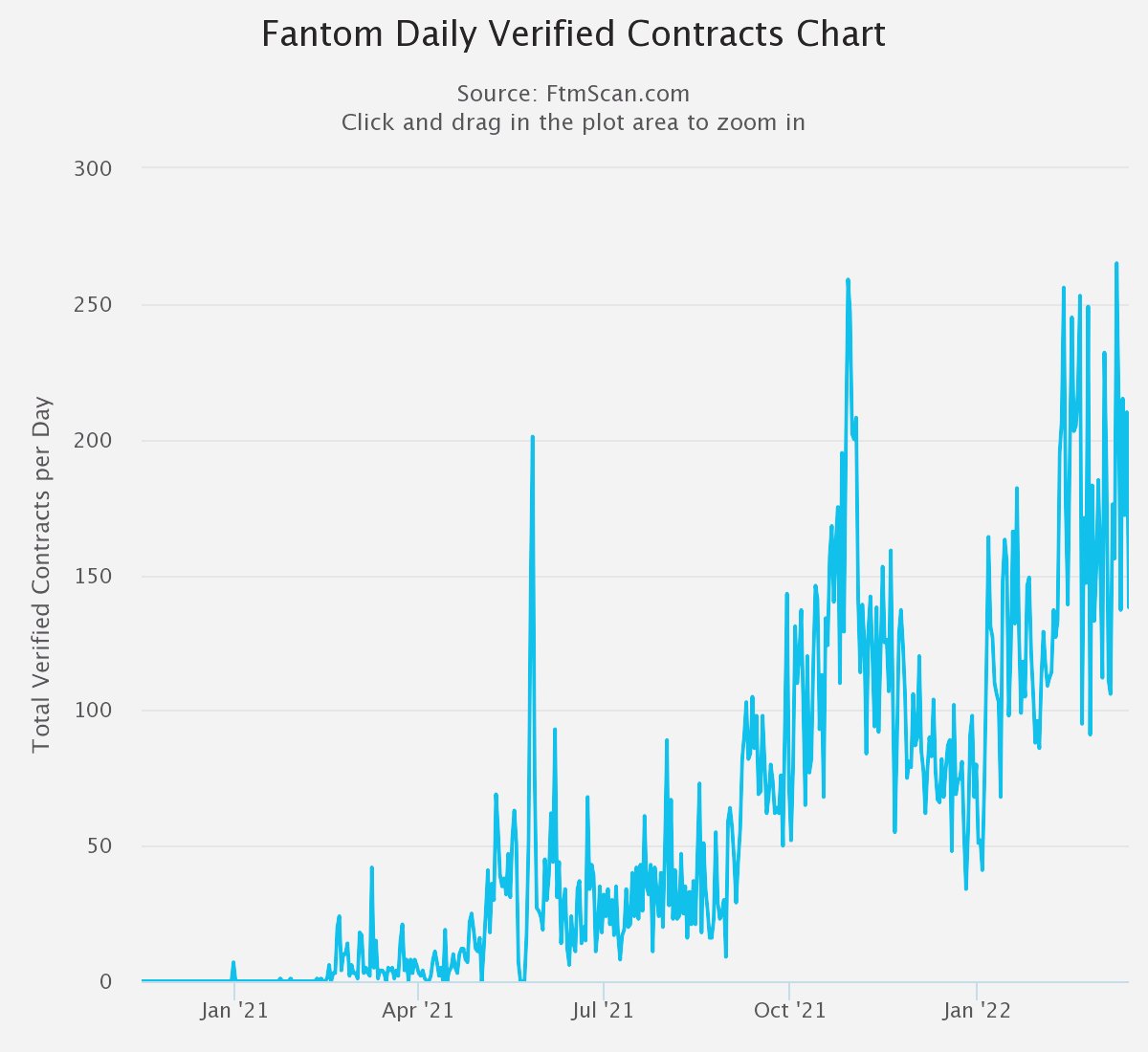 FTM Outlook
Despite all of the positives around the ecosystem, the price of its native token FTM hasn't made gigantic bullish leaps. However, the 12-hour and daily time frame charts for the asset show that higher highs and higher lows are being formed.
CoinMarketCap shows that FTM is currently trading on major exchanges at the $1.27 price point and up 8.68% in the last 7 days.
Like several other crypto assets, FTM is a long way away from its all-time high of $3.48. Nevertheless, it remains the 41st largest crypto with a market cap of $3.2 billion.
---
---