Advertisement
&nbsp &nbsp
Key Takeaways
Bitcoin, Avalanche, Polygon bounce from the FED's rate hike.
Bitcoin has already recorded decent gains following the announcement.
Market sentiments remain split between crypto bulls and bears.
Bitcoin, and other crypto-assets, look well-positioned for an upclimb in the near term. This is according to new on-chain data from the Santiment analytics platform. The data highlights factors like market fears as a potential trigger for the asset's price.
The collectively bullish side of the market remains unperturbed
As the data noted, Bitcoin surged by 5.7%, bringing prices as of yesterday, to $41,691, Avalanche (AVAX) scored an impressive trajectory to surge 15% and currently trades at $80.66, and Polygon (MATIC) with a 6% upsurge. This came after the Federal Reserve announced an increase in interest rate for the first time since 2018.
The data asserts that the new development will impact the price of crypto-assets positively. It also cites the price hike from yesterday as a bullish sign.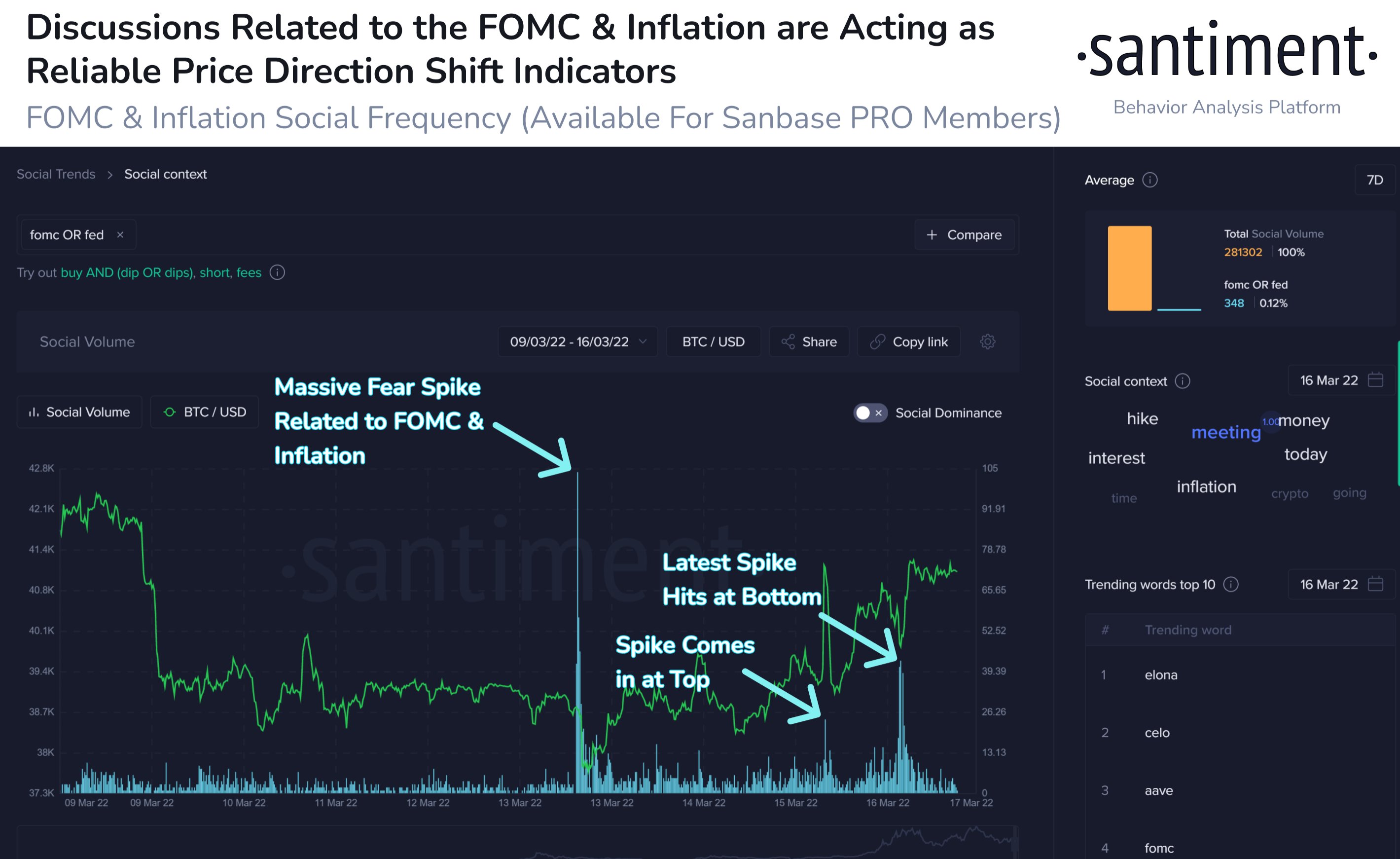 Bitcoin at this time has dropped slightly after yesterday's upsurge. However, the big bull still managed to stay above $40,000. Weekly gains are also decently sitting above 4%. Bitcoin seems to be bouncing back nicely following last week's massive liquidation, which saw the asset lose billions in overall market value.
Advertisement
&nbsp &nbsp
Going forward, the bullish sentiments from certain proponents have remained constant. PlanB, the founder of the Bitcoin Stock-to-Flow Model, has been dropping nuanced hints on Twitter. In his most recent tweets, he's seen referencing multiple price charts, showing potential breakout signals. It's worth noting that the analyst is one of the very few who are still predicting a $100,000 price for Bitcoin in the near term.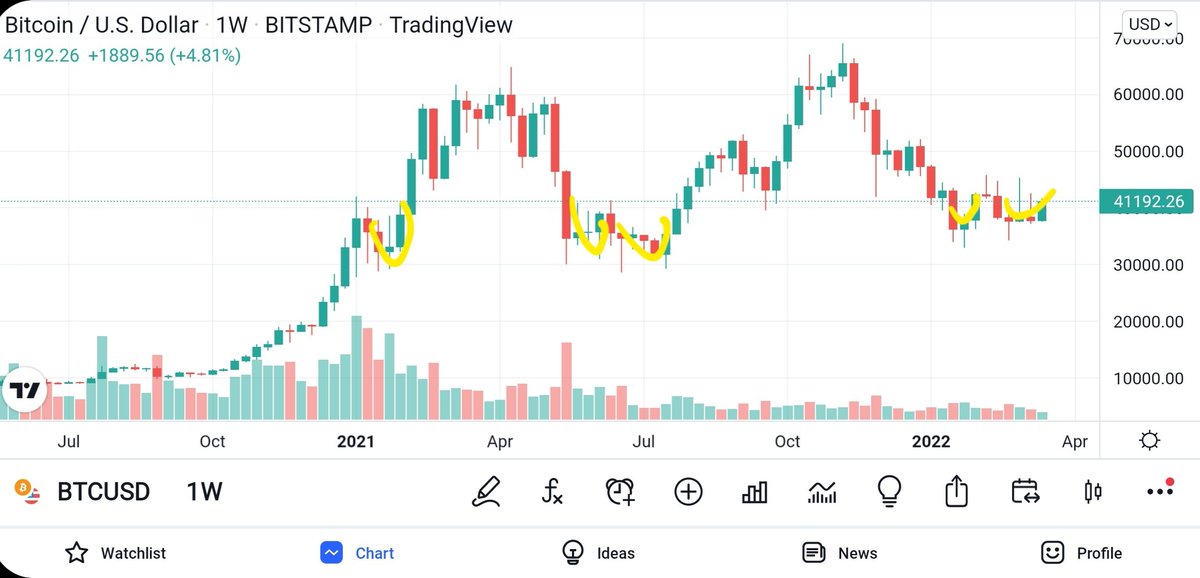 Similarly, popular market analyst Rekt Capital has taken to Twitter to point out the direction that the asset is taking this week. He explains that Bitcoin is poised to record a bullish close this week. He also adds that should the asset close above $38,000, the asset might be headed towards $43,100.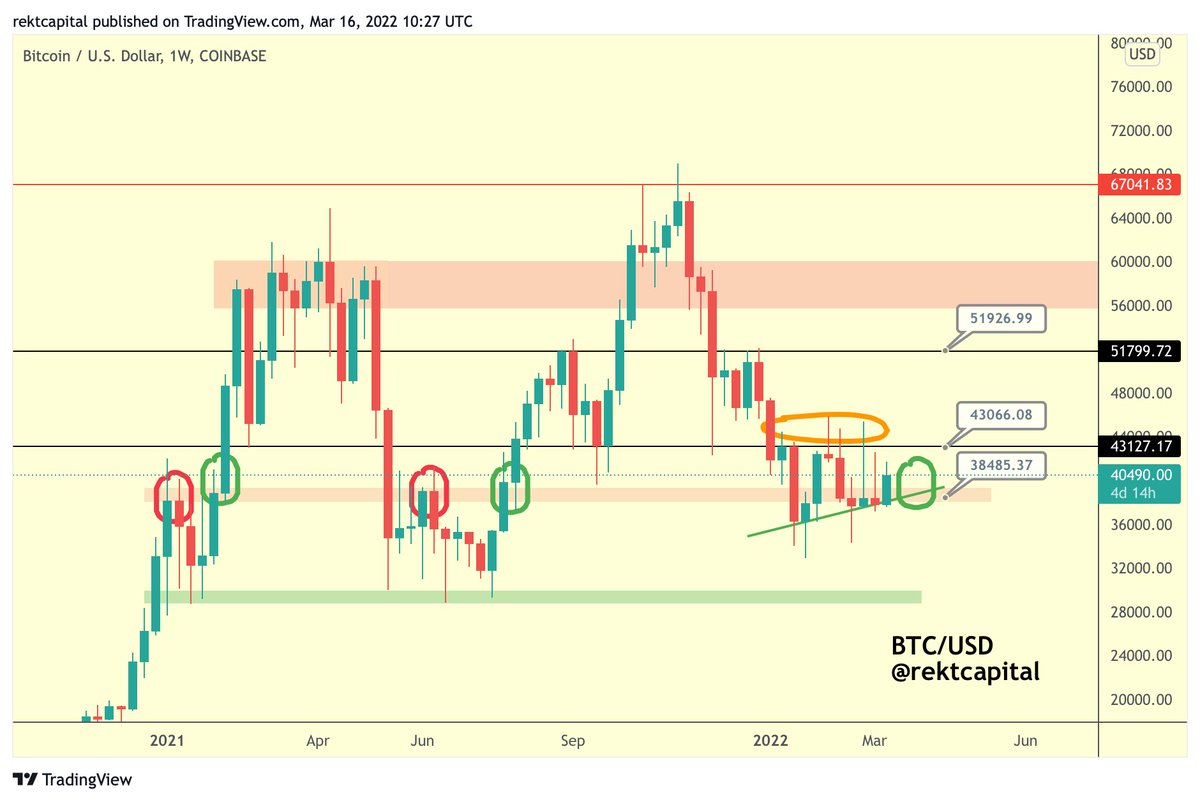 Rate Hike Effect On Crypto Markets
With the Fed recently increasing its interest rate for the first time since 2018, market players have given their two cents on how it could affect the market.
Joel Kruger, a strategist at crypto exchange LMAX Digital says; "Rates going higher will strangle equity markets. So if we see a mass exodus out of risk assets, it'll weigh on everything. New lows in stocks could contribute to a decline in crypto assets."
---
---