Advertisement
&nbsp &nbsp
Tom Lee, Head of research and partner at Fundstrat Global Advisors, in a note on Tuesday, has speculated that the price of Bitcoin could reach $100,000 by the end of the year, with an "everything rally" expected to drive the markets. 
As reported by Business Insider, Lee highlighted in the note the recent rally in Bitcoin that saw the cryptocurrency surge over 50% in the past month, to be a sure sign that markets everywhere would recover if cases of COVID-19 were subdued. 
The veteran Wall Street advisor says he expects all markets to surge due to the forecast of the Institute for Health Metrics and Evaluation (IHME) that COVD-19 cases will peak this week in the U.S. He expects investors to buy stocks if the resurgence of cases of the Delta variant virus does not materialize to dampen their resolve.
"We continue to expect everything to rally in 2H2021, as the peaking of this Delta wave will be a sigh of relief. And moreover, there are decreasing probabilities of a fall surge. As such, this would be a positive surprise for markets," Lee asserted.
However, not everyone in the cryptocurrency market completely agrees with his take. The Twitter handle of Weiss Crypto Ratings – a company that provides independent ratings of stocks, mutual funds, cryptocurrencies, ETFs, and financial institutions – has stated that while they agree that Bitcoin was on its way up, its upsurge was not due to returning confidence of the economy recovering from the COVID-19 pandemic.
Advertisement
&nbsp &nbsp
"Tom Lee expects that the decreasing impact of COVID-19 would stimulate Bitcoin, and its dollar value would reach $100k by the end of 2021. This is nonsense. Bitcoin's fiercest rally since 2018 took place BECAUSE of the COVID response and in spite of it," the company opined in the tweet. 
There is collective optimism in the market for the performance of Bitcoin as other bullish predictions have surfaced. On-chain expert, Will Clemente, has also predicted that Bitcoin would be targeting $175,000 when it reclaims $57,000 to confirm bull run.
"Bitcoin looks ready to reclaim the yellow mid-line for bull run confirmation, which currently sits at $57K. If confirmed, delta/top mean (orange) would be my next target at $92K. If that level is then reclaimed, would be targeting top price model which currently sits at $175K."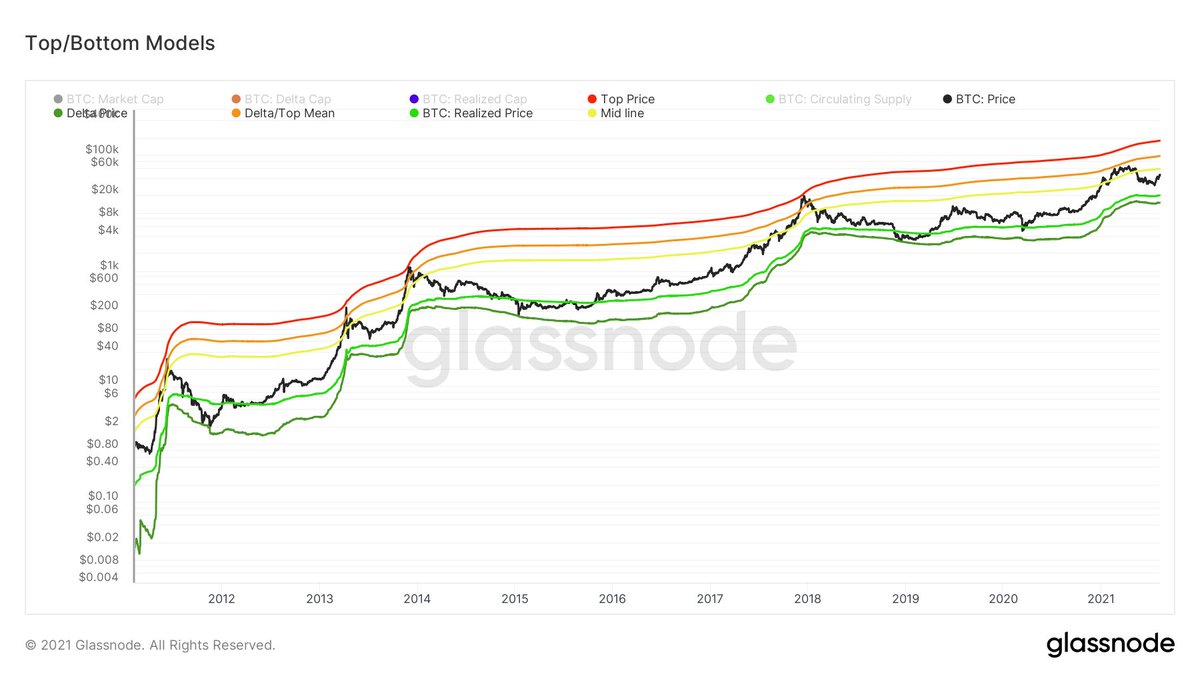 Additionally, Hash Ribbon, a  metric developed by the founder of Capriole Investments, Charles Edwards, that tracks the 30 and 60-day moving average of Bitcoin mining hashrate, has flashed blue. Market participants perceive that it is a signal to buy Bitcoin, as the last time the phenomenon occurred, Bitcoin went up by 258%. If that trend repeats itself, Bitcoin would surge to about $157,000.
---
---