Advertisement
&nbsp &nbsp
The long wait is over, or so it appears as Bitcoin holders prepare to set foot into a green zone after seven months of red hot drought.
The earliest signs of a bullish rebound for Bitcoin were sighted on Glassnode's on-chain metrics this week. Bitcoin users joyfully watched as the index flipped an unprofitable red-run that had gripped hodlers of the apex crypto-currency since mid-November.
Popular crypto expert, Will Clemente noted this latest bitcoin development as a sequel to last month's net holders position outlook which showed a large sales of Bitcoin coming from the camp of inpatient short-term holders.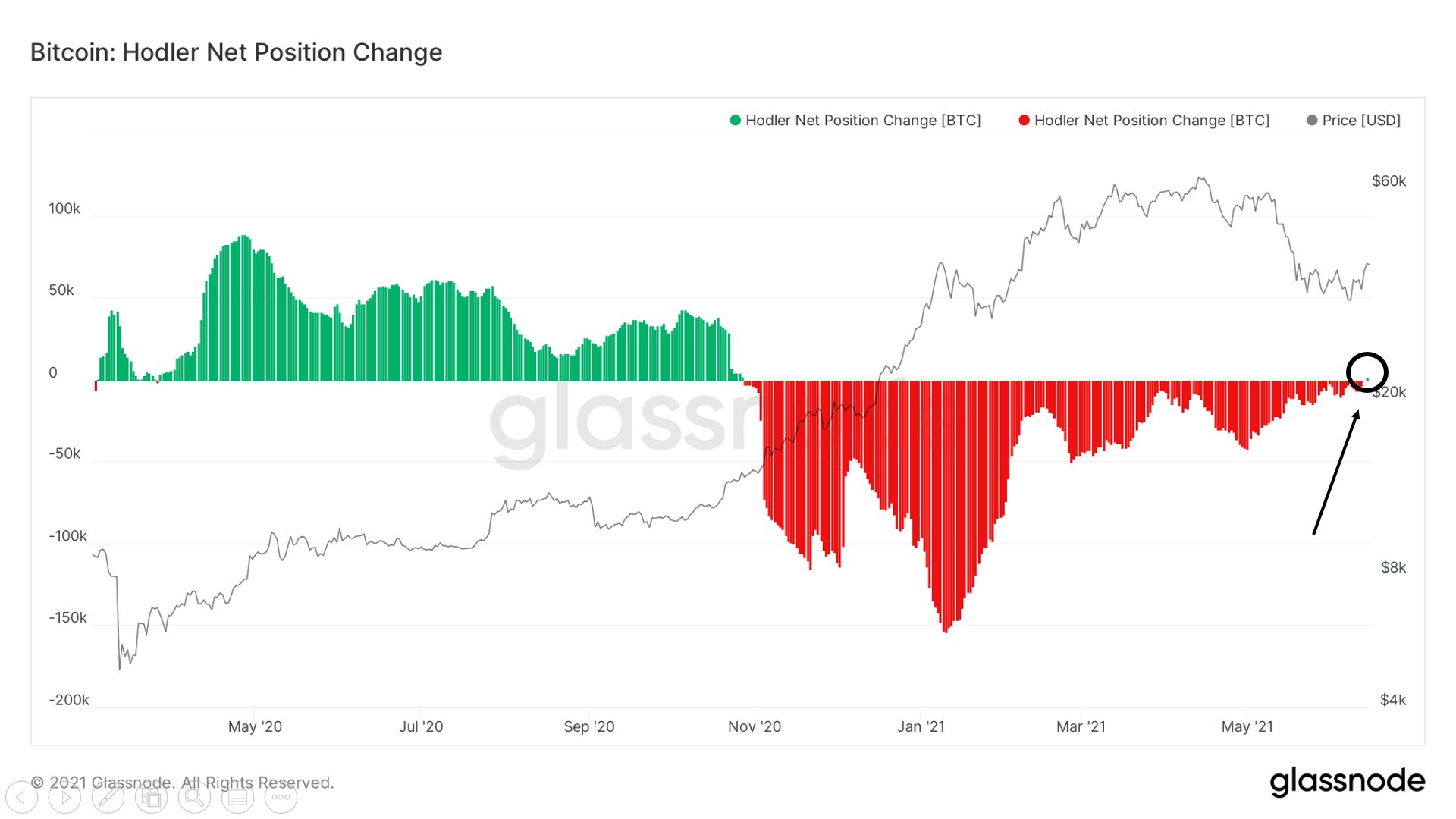 What Does This Imply?
The biggest take from this new index is that patient bitcoin holders may now finally see positive returns on their long-term investments.
It also may show that the market has fully corrected holding positions as was seen last month, where Bitcoin's dip below the $35,000 resistance frightened many new entrants, including young whales (who held large amounts of bitcoin for less than three months), leading to a massive liquidation drive that transferred coins from young holders to old and experienced holders.
Advertisement
&nbsp &nbsp
Who are the catalysts?
It is unclear what exactly may have spruced the ground for a much-needed leap up, but one cannot underestimate the impact of Bitcoin's recent acceptance by the government of El-Salvador. Having emerged as the first of its kind to tear through the government's veil of financial legitimacy, the scale of its operation and use may now become more expanded than ever before. This is most likely to spur more citizens and governments of other countries to innovate their financial system around the digital currency with growing national acceptance. 
Others may attribute part of its recent success to Elon Musk's turncoat claims about Tesla returning to Bitcoin, after ditching the currency in a precarious moment.
But one thing inevitably clear, in the world of crypto influencers is the role of Michael Saylor to keep the masts of bitcoin sailing amidst the troubled waters of last month. From a conference to address energy concerns to an additional injection of $1 billion into bitcoin, the CEO of MicroStrategy has done a lot to build resistance for the apex currency.
Going Forward
As Will Clemente spots the early symptoms of progress, it is expected that many investors who remained skeptical about buying and waiting through the dip, would want to cast in their lots before the entry price soars to the point of eroding leverage.
This means more activity for Bitcoin, more health value upshot, and more reward for those who took Robert Kiyosaki's advice to 'buy the dip.'
---
---