Advertisement
&nbsp &nbsp
After the epic crypto market bull run that took place in late 2020 and early 2021, the market has had significant ups and downs. After reaching an all-time high of around $64,000 in April, bitcoin had a terrible couple of months and ended up reaching a low of $29,000. During this time, most of the newcomers that were drawn to crypto due to the recent high returns, watched their portfolio go down by 60-70%.
Some people opted for panic selling while calling crypto a sham, and others took the prospect to accumulate their favorite coins at a discount. Those people were rapidly proven right when bulls clutched control of the markets and took bitcoin to a new high of $69,000 in November 2021.
Nevertheless, the current delicate global economic situation caused by product shortages, inflation, and an ongoing war has seemingly taken a beating on bitcoin's price.
Time to sell or …?
To make a sense of this we can take a look at the market sentiment. This is a metric that shows us the current mindset of investors/traders, whether they are bullish or bearish.
According to the behavioral analytics firm Santiment, during the last couple of days, the word "buy" has been the top trending keyword in crypto circles even as bitcoin currently struggles in the throes of $40K.
Advertisement
&nbsp &nbsp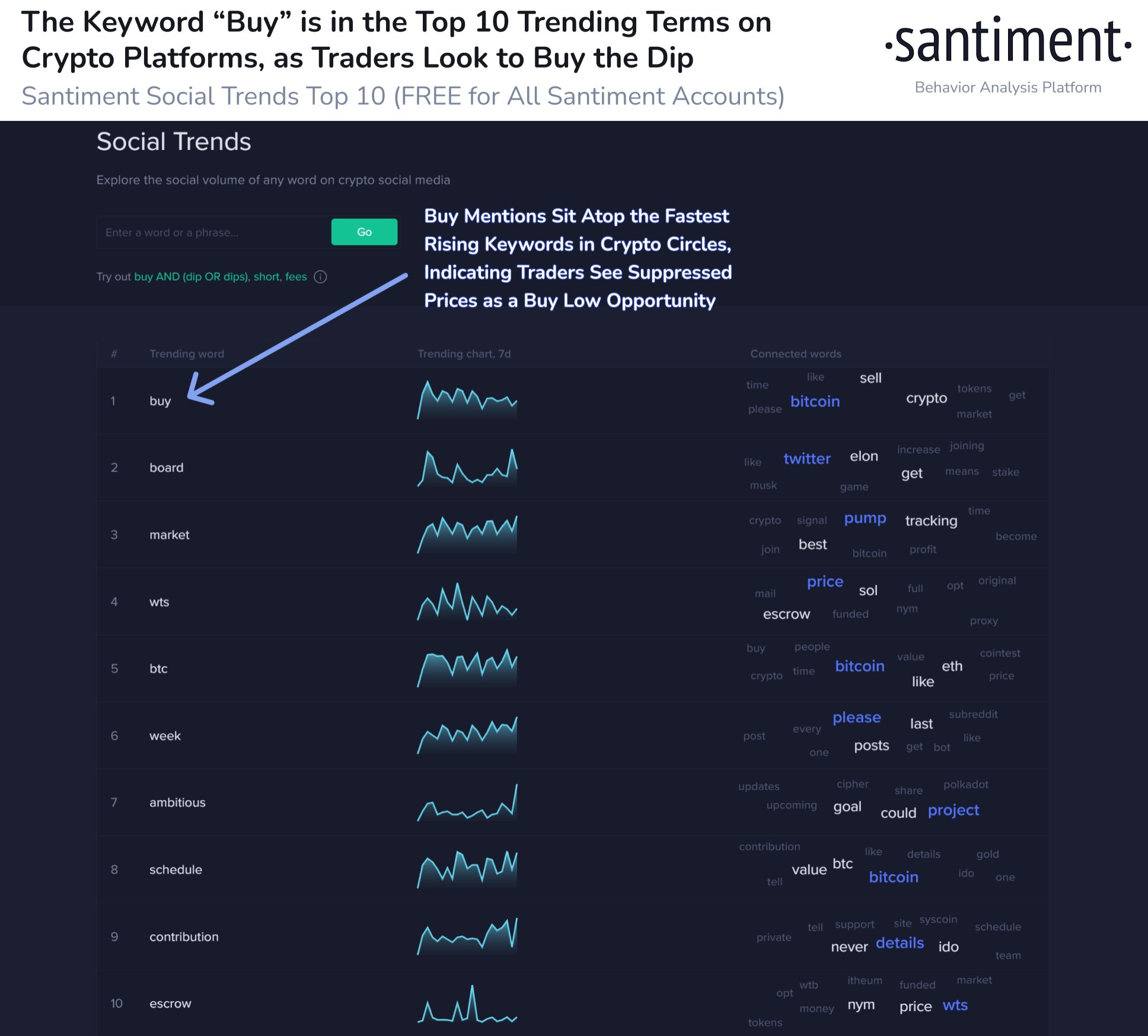 This leads us to believe most traders are unfazed by the recent dips and are prepared to take the edge of it by stockpiling coins at an implied discount.
It is likely that during the ups and downs of 2021, lots of investors managed to evolve and comprehend the inner working of the crypto market.
Bitcoin is extremely volatile even though it has always been bullish "long term". If we take this into account, we realize that in some sense, price dips can be essential.
---
Disclaimer: This article is provided for informational purposes only and should not be treated as investment advice.
---
---