Advertisement
&nbsp &nbsp
As the crypto market edges higher, bulls are growing in confidence that new all-time highs are on the horizon. And as far as PlanB is concerned, the world's largest cryptocurrency by market cap has a shot at pulling off a 2011-style rally.
PlanB Suggests The 2011 Bitcoin Rally Could Repeat
Pseudonymous analyst PlanB recently chirped that the colors on the stock-to-flow model have been misinterpreted by many. Historically, the bitcoin price crumbled under pressure when the chart was in the green region after halving in both 2014 and 2018.
Notably, Bitcoin has undergone three halvings so far: in 2012, 2016, and 2020. This has now led to some market observers suggesting that BTC might face a significant retracement this year.
PlanB dispelled these fears saying: "But this could be a coincidence. Btc can also pump on green (like 2011). Color just indicates months until the next halving. S2F says nothing about WHEN btc pumps or crashes."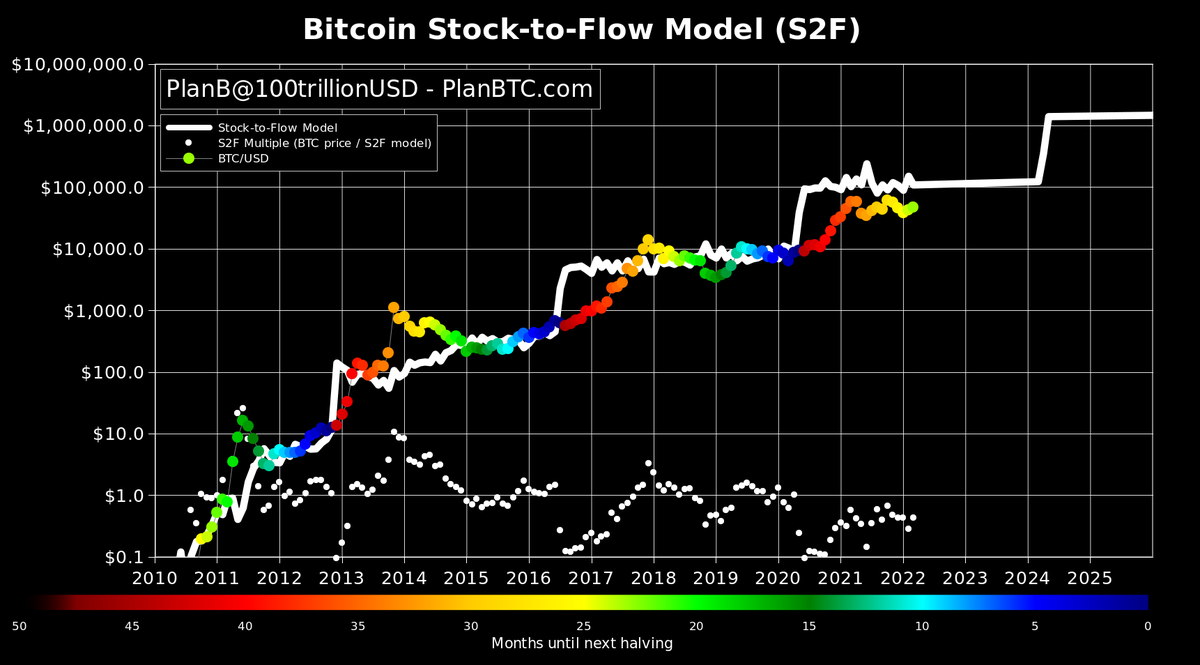 So far, the S2F model has been largely accurate in forecasting the trajectory of the bitcoin price. But it's not without detractors.
Advertisement
&nbsp &nbsp
Is PlanB's Stock-to-Flow Model Reliable?
Stock-to-Flow cross-asset (S2FX) model, the spinoff of PlanB's S2F model, predicts that the benchmark cryptocurrency could cross the magical $288,000 mark by 2024. However, some experts are not convinced BTC can achieve the sunny-optimistic target based on PlanB's model.
In a guest post for Bitcoin Magazine, crypto analyst Harold Christopher Burger wrote that though PlanB's model has been unfairly dismissed, it's bound to fail.
"I am highly confident that the S2F model will fail to predict bitcoin's price adequately, but my main argument is simply that the shape of the S2F price forecasts is incorrect and too bullish," Burger contended.
He argued that PlanB's model predicts "non-diminishing growth" for bitcoin. But in actual fact, the cryptocurrency is already following a path with diminishing returns.
This is not to mean that bitcoin investors should be disappointed. Burger is also incredibly bullish on the bitcoin price. He expects the cryptocurrency to catapult to $100K no later than 2028. And if you have the patience to HODL until 2037, you will be rewarded with an eye-watering $1 million per coin. The projection is obviously not bullet-proof, but it's more conservative compared to PlanB's model.
---
---