Advertisement
&nbsp &nbsp
Like many other things, there is a season for highs and lows, and the crypto market is not exempt. It is a given that there will be bullish seasons, but there will also be bearish seasons too. At press time, Bitcoin is struggling to reclaim $50,000 once again.
In the near term, the bears are expected to hinder price movements but in the long term, Bitcoin is poised to double its current price. This would mean that the second leg of the bull run will kick in in the months ahead and once this phase is done, the bear market will follow; but when and how?
When will Bitcoin hit the top and what will come after?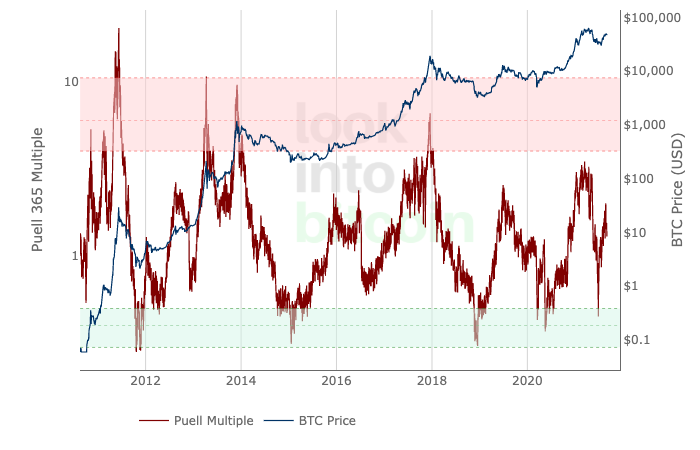 Bitcoiner Lark Davis is taking it upon himself to answer the question of many curious Bitcoin investors who are wondering when the bulls will finally pack up and give way to the bears. Davis asserts that the bull run is still very far from over. He further explains how the Moving average multiplier can give insight into the closeness of the top.
The net unrealized profit loss chart is another important indicator to watch out for. Historically, all tops are usually marked with a cross into Euphoria. While the indicator is a "shorter blow-off indicator," it's a signal that the bears have arrived. "When this hits it basically screams time to get out!" explained the investor and analyst. Two other indicators that could point the market's direction are The Puell Multiple and The BTC Rainbow log charts.
Certainly the market is bound to witness another bear market cycle but it may not be as intense as the one from years before. Essentially, newer bear cycles will come with lesser volatility than the market recorded in time past.
Advertisement
&nbsp &nbsp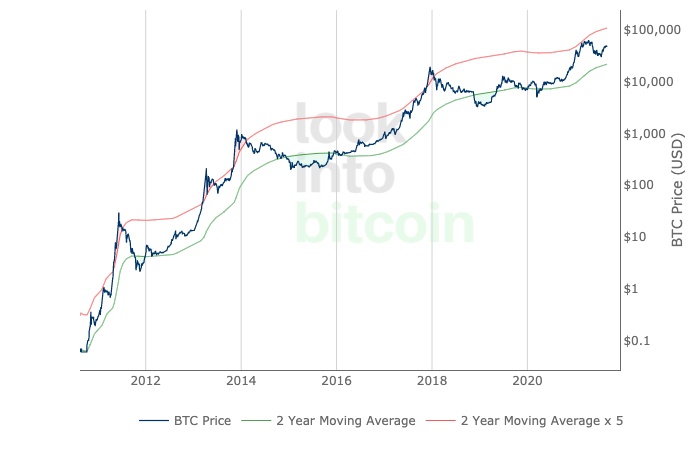 "Yes, another bear cycle will come. But that does not mean a repeat of 2018. The crypto market has evolved. We saw a very similar pattern of volatility across tech stocks in their early years with massive volatility. Then over time market corrections became less severe."
Keep in mind that institutional funds are carrying the market, along with the likes of DeFi and NFTs. This builds up Davis's sentiments that cashing out instantly is not attractive to him. He asserts that more money will stay in the market longer and eventually create a high low in comparison to previous cycles, while bear markets may become shorter and shallower.
"But always remember the market can remain irrational longer than you can remain solvent.
That being said don't fade Metcalfe's law and the rapid expansion of the crypto market user base.
IMO 2020's will be biggest financial opportunity of your lifetime. Bear is for buying." He advisers in conclusion
---
---