Advertisement
&nbsp &nbsp
President Nayib Bukele has attained an 85% approval rating in a Gallup poll.
Bukele is the leading Latin American President and at the center of it all is the economic reforms he initiated with Bitcoin playing an integral role.
El Salvador adopted Bitcoin as legal tender and barely six months later, the country is already reaping the rewards of the move.
The people of El Salvador have given President Bukele a thumbs up in a public opinion poll. A score of 85% puts him ahead of other Latin American leaders.
Bukele Is Ahead Of The Pack
CID Gallup conducted a poll in February to find out the public perceptions of Latin American leaders and the results are in. At the top of the charts is Nayib Bukele of El Salvador with a rating of 85% while Luis Abinader of the Dominican Republic came in second place with 70%.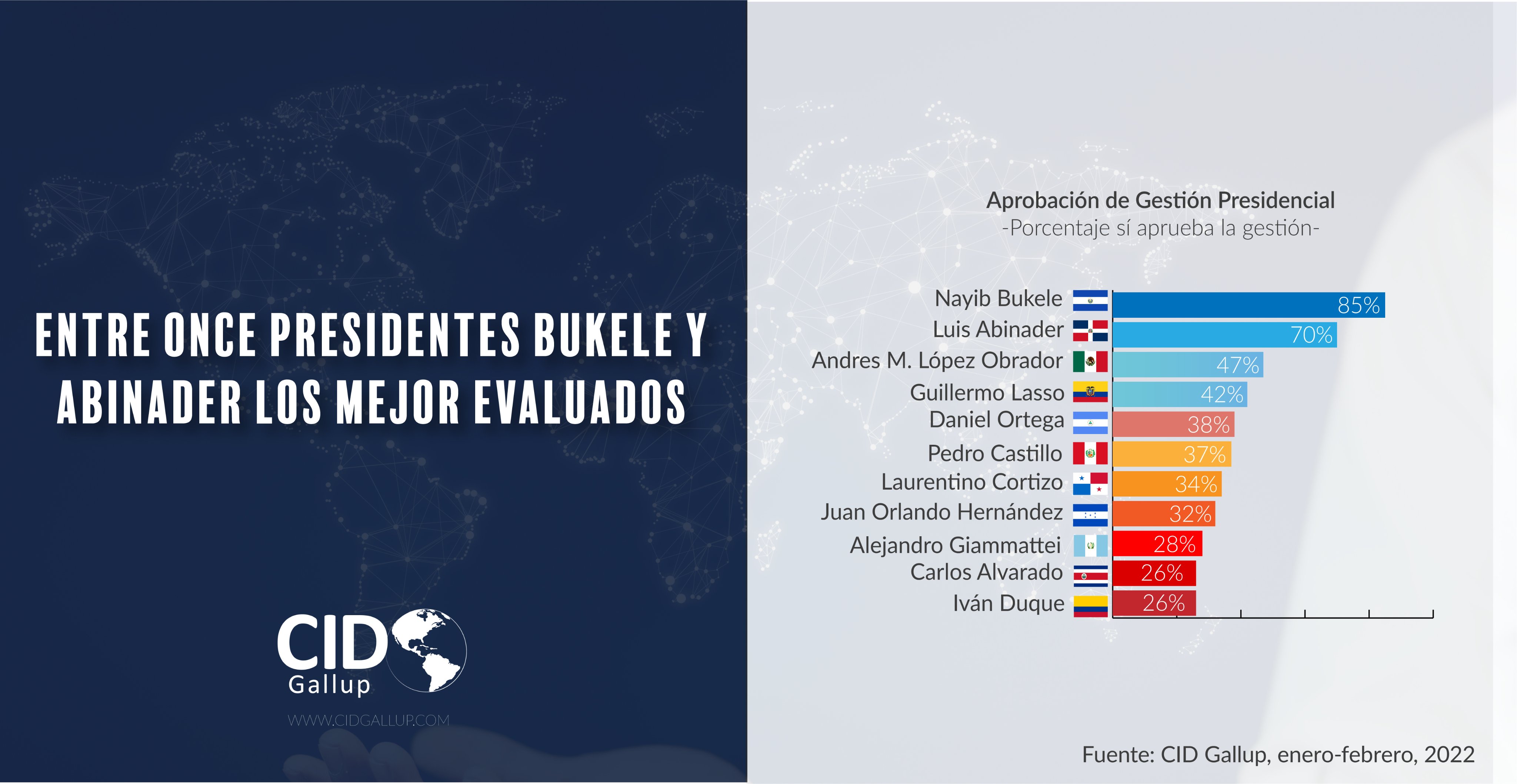 "The Salvadoran President, Nayib Bukele, remains the best-evaluated president among eleven Latin American countries from Mexico to Peru," read CID Gallup's tweet. Bukele shared the tweet with his over 3 million followers as congratulatory messages flowed.
At the center of the positive public opinion, Bukele enjoys is the economic reforms that the country has enjoyed over the last 12 months. In 2021, El Salvador's GDP soared by double-digits in contrast to the -7.9% that it endured in 2020. The adoption of Bitcoin as legal tender in September 2021 played an instrumental role in the positive figures the economy enjoys.
Remittance fees fell to zero thanks to Bitcoin and the tourism sector recorded a measure of growth as Bitcoin maximalists flooded the country in pilgrimage. The announcement of a $1 billion Bitcoin bond is bound to attract capital inflow to the country and the successful launch of Bitcoin mining through geothermal energy has added its fair share to the country's economic growth.
Advertisement
&nbsp &nbsp
Commendation From The IMF
The IMF has been El Salvador's biggest critic since the country announced the decision to accept Bitcoin as legal tender. After a series of warnings, the Fund noted in a report that the country's economy was rebounding strongly and identified the benefits of financial inclusivity that the asset class provides.
However, the IMF still warned on the dangers of cryptoization to the Salvadoran economy. The Fund believes that the fluctuations in cryptocurrency prices could destabilize the flow of capital in emerging markets posing trouble for policymakers.
Since making the decision to adopt Bitcoin as a currency, El Salvador has increased its Bitcoin holdings through the strategy of buying the dip. To date, the country has 1,801 BTC worth around $70 million, and Bukele claims he calls the shots on the purchases.
---
---